We will continue to offer online classes in 2021. Currently we are taking our winter break from teaching. We plan to resume online classes in March or April. Details are in the works.
In the meantime, Stella has stepped up and is offering a free class series to support you to have good sleep. Details on Stella's Nap Lessons are below. 
We have adjusted our class offerings in response to the pandemic and all of our in-person classes are being postponed. We are waiting until it is safe for us to gather in person before we start to schedule. Stay tuned for those details.
Signing up for our newsletter or following us on Instagram or Facebook are all good ways to stay up to date with our class offerings.
We hope you can join us! Online for now and in-person in the future.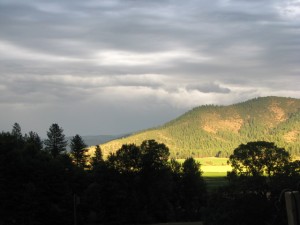 Have any questions about our courses? Feel free to call or email.
530.468.4342 or info@BlueOtterSchool.com
Mentoring Sessions
Get individualized attention with your questions. One hour sessions are available with Karyn Sanders or Sarah Holmes to ask about what is coming up for you in your herbal practice. The intention of these sessions is to provide a mentoring space for practice questions as they come up for you. Call or email for scheduling and pricing. By appointment only. 530.468.4342 or Karyn@BlueOtterSchool.com or Sarah@BlueOtterSchool.com.
"Studying with Karyn and Sarah was hands-down one of the most special, most energizing, and most challenging experiences of my life. I completed the full-time program in 2015 and I constantly draw on the wealth of knowledge I gained during that time. Offerings such as materia medica, medicine-making, and gardening are invaluable and unique to this program. Karyn and Sarah are accessible, generous, and energetic instructors who are deeply committed to their students and to the practice of truly holistic energetic herbalism."               Gina Badger, Graduate of the full-time program, 2015
"Blue Otter is a dream come true- it's incredible to have the opportunity to be completely immersed in plant medicine through this full time program. The teachers are exceptional, supporting you to learn an extensive understanding of plant medicine and physiology, and a deep understanding of how to work with clients. The herb garden is an incredible resource where you can actually spend time with the plants you learn about, getting an opportunity to learn how to care for them as well. As a student, this class is a safe container to also do work on yourself, so you can become a strong practitioner. I can't thank these two wonderful folks enough for the incredible support and encouragement they have provided through this program- Karyn and Sarah truly hold this medicine as sacred, and I recommend their school to anyone who is ready to do this work in a deep way. " 
      Elokin Orton-Cheung, founder of Shooting Star Botanicals